The latest from Crunch Productions :
BREXODUS! THE MUSICAL* by David Shirreff (words) and Russell Sarre/Frederick Appleby (music) directed by Lucy Appleby (no relation)
*To avoid possible trademark issues Crunch Productions is no longer promoting the name Brexit the Musical.
Showing in June at the Canal Cafe Theatre, Little Venice, and in July at The Other Palace, London SW1
For more information and to buy tickets click here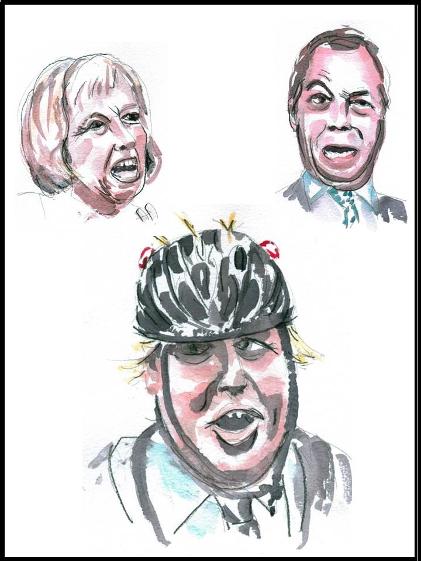 THE antics of our political leaders, following the shock result of last year's Referendum, are the stuff of farce.
Brexodus! The Musical follows the misfortunes of Cameron, Boris, Farage, May and others as they flounder through the new world that they and their friends have created. "Brexit means Brexit", but what the hell does that mean? Only this drama will get you near to an answer.
James Sanderson, Airlie Scott, Paul Croft, Sam Sugarman and Mike Duran playing multiple roles bring you this evolving new musical, with Frederick Appleby (no relation) at the piano.
More information at www.brexodusthemusical.com